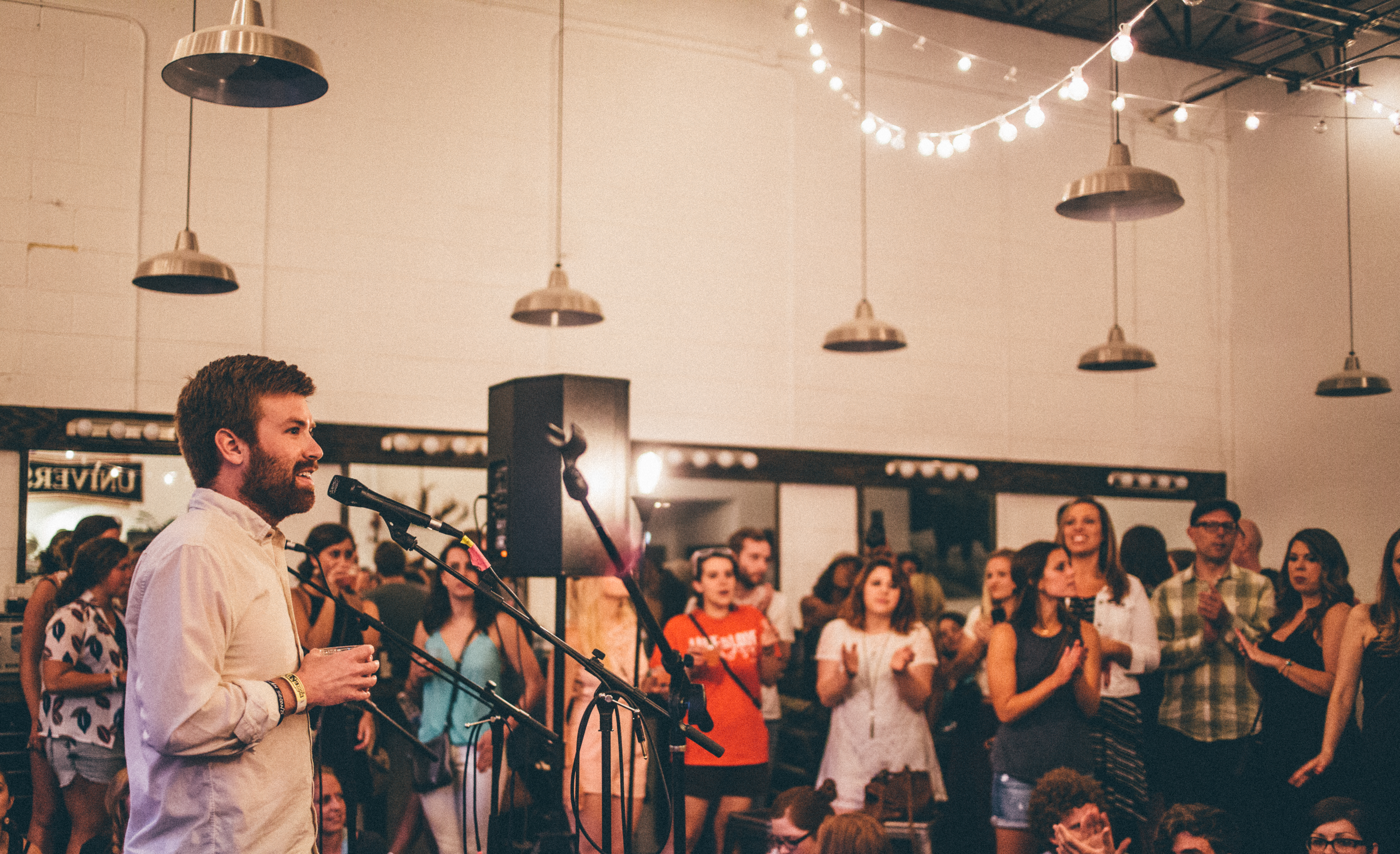 Cause A Scene was founded in January 2012 in Nashville, Tennessee, by Larry Kloess, with a list of family, friends, and supporters too lengthy to begin to list. (Thank you all!) We are by no means professional writers – far from it in fact – but we have have a deep passion for discovering artists and helping others discover something new. That's really why Cause A Scene exists – to explore the wonders of music and champion bands and artists on the rise. There is an inherent joy in music, and we plan on celebrating that joy with every post. Really, we hope to be the place that you come to in order to discover great new music.
Over the course of Cause A Scene's first four years of existence, we have hosted, curated, promoted, and thoroughly enjoyed nearly 200 shows in the greater Nashville area, with around 700 artists from all over the world in houses large and small, non-traditional venues like Nisolo, Scout's Barbershop, Blood:Water Mission, Glasgow Music, Ausden Inc, photography studios, art galleries, and venues such as Mercy Lounge, High Watt, The Basement, 3rd & Lindsley, 12th & Porter and Edgehill Cafe. It's been a wild ride, for sure!
Posted mp3's and videos are for sampling/promotional use only. If you like the music featured, please consider purchasing the music or attending a show to show your support.
– If you are an artist looking to share your music with us, please submit a demo through our Muzooka page.
– If you are interested in playing a Cause A Scene show, please email booking@causeascenemusic.com.
– If you would like to get involved with Cause A Scene, either as a writer, volunteer or intern, please email hello@causeascenemusic.com. Cause A Scene is a two-person team offline and any help is always appreciated, especially when it comes to getting the word out about our shows.
Hope you like what you find here! Comments are greatly appreciated and encouraged.
– Larry Kloess
Like us on Facebook
Follow us on Twitter