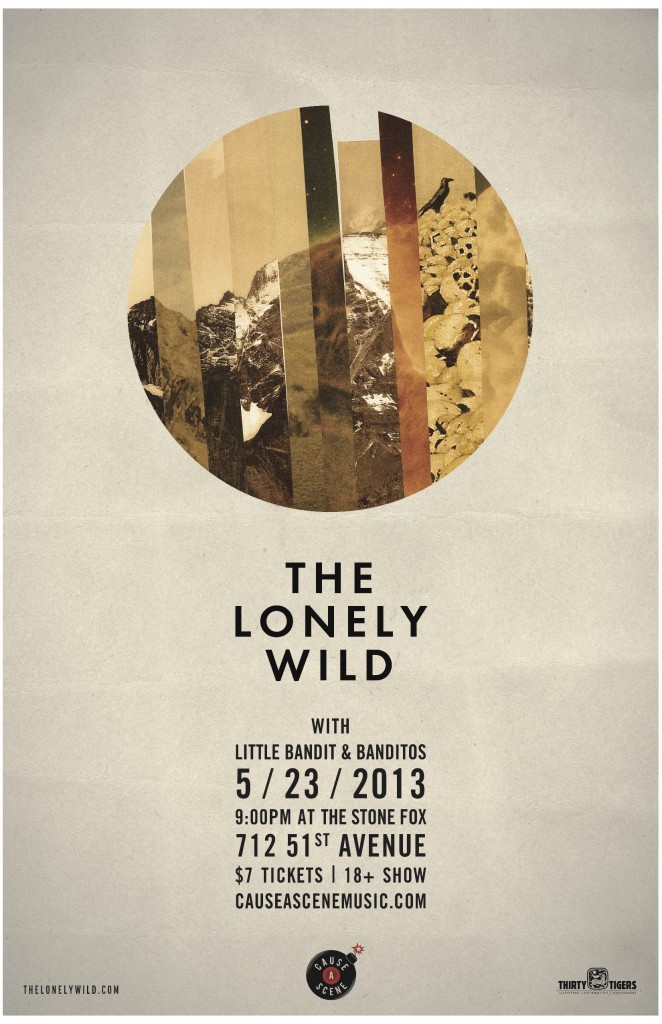 Start your weekend early and come on out tomorrow night to The Stone Fox in West Nashville to see The Lonely Wild. We at Cause A Scene are thrilled to be bringing you the LA-based quintet who's lyrical depth, combined with their superior instrumental arrangements and versatile vocal dynamics yield a rare musical persona that is shaking up the indie rock circuit.
They are also sure to shake things up in Nashville tomorrow night. The band's live stage presence has garnered them a rapid and steady buzz as they tour across the US in promotion of their first full-length album, The Sun As It Comes, which released just last month. Having been described by American Songwriter as possessing "an anthemic sound — equal parts western, southern and something not quite defined by geographic adjectives," you will not want to miss your chance to see these guys on their stop through Nashville.
To top off what is sure to be a spectacular evening of music in West Nashville, we will be treated with the music of two local acts. Little Bandit is a hometown country quintet who's music contains a modern, folk edge. Along with Birmingham, AL natives, Banditos, who's sound is a gritty blend of southern grunge-rock and honky tonk, these two bands will certainly flesh out a an excellent bill for the evening. Tickets can be purchased for $7 at the door. Show starts at 9:00 PM.
The Lonely Wild- 'Buried In The Murder' (Live at The Echo in Los Angeles)

Little Bandit- 'Platform Shoes'

Banditos- 'Long Gone, Anyway'