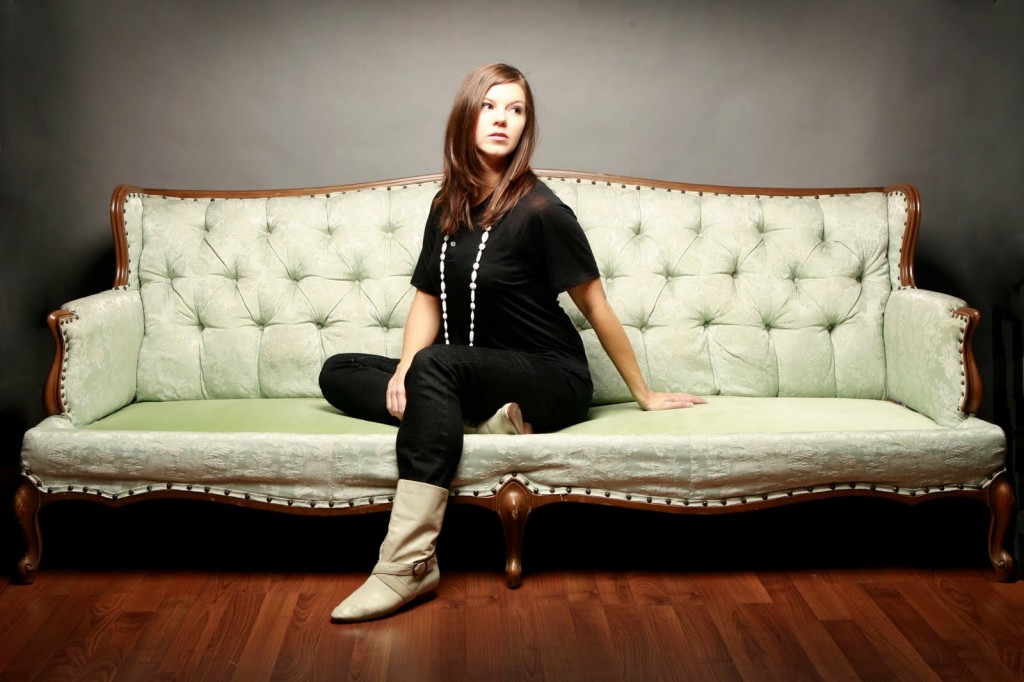 One of the things that has been a driving force and a real source of joy over the course of Cause A Scene's first year is the prevailing sense that we're all part of something much larger than ourselves. It's a sentiment a lot of you all have shared at house shows, where despite there being so many unfamiliar faces, you all seem to feel like you're part of a community, that you belong and are appreciated at our house shows. Beyond that, it's the process of going from strangers to resembling family in such a short period of time.
Jessica Campbell is a part of the Cause A Scene family, and we were fortunate to host her for a couple house shows in our first year. Her music is such a charming, heartwarming embodiment of that inherent joy that we're always searching for in song. Now is a time to celebrate the accomplishments of our friend Jess and show our support as she prepares to release her newest album, "The Anchor & The Sail." With 16 days left to go in her PledgeMusic campaign, it's time to help see this album to fruition as I can assure you it's an album that needs to be heard.
So head on over to the link above and check out the sweet swag you can receive when you pledge. Whether it's an autographed album or a Live Fashionable scarf you want, or you want to see your name in the liner notes, all those opportunities are available. Step 1: Watch Jess' video for "Falling Falling" from last year. Step 2: Go Pledge. Step 3: Cheer for altruism.