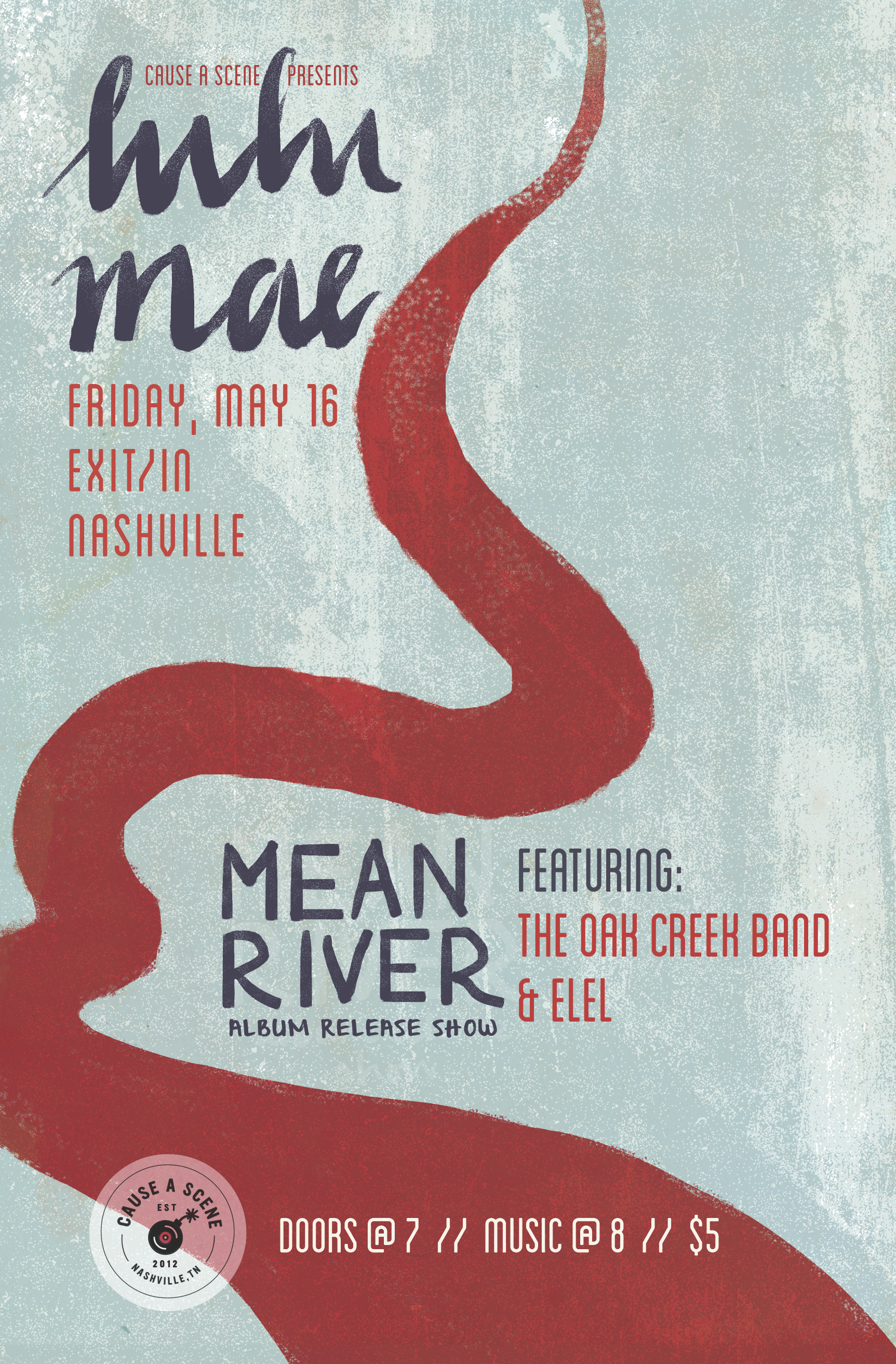 Lightening 100's 2013 Music City Mayhem winners Lulu Mae are back at it again with their second full length album Mean River, which released earlier this week on May 13th.  Lulu Mae is no stranger to Cause A Scene either, having graced several CAS lineups in the past.  Having gotten their start back in 2010, Lulu Mae are experts in serving up folk rock, family style.  Husband and wife duos Joel and Sarah Finley, Adam and Jen Smith, brother Ben Smith, and "adopted brothers" Anthony Mangin and David Sutton offer a whole new meaning to the term family band.
The connection these guys have both with the music and with each other is evident as it in their sound and performance. I feel I can personally vouch for this group, having seen them multiple times, that they don't mess around when it comes to delivering the best of the best while still having a blast with each other on stage.  After all that Lulu Mae has offered up until this point, I think it's safe to say that both "Mean River" and their CD release show on Friday, May 16th at Exit/In will not disappoint.
Self proclaimed Indie Pop band EL EL and Americana Rock group The Oak Creek Band will be opening Friday's release show.  You can find EL EL's single 'Kiss Kiss' on iTunes and The Oak Creek Band's LP XI on Bandcamp.
The fun will begin at 7:00 PM this Friday at Exit/In. Tickets can be purchased here for $5.
– Bailey Basham
LuLu Mae- 'Mean River'

EL EL- 'Live Set on Lightning 100'
The Oak Creek Band- 'Pixelated'