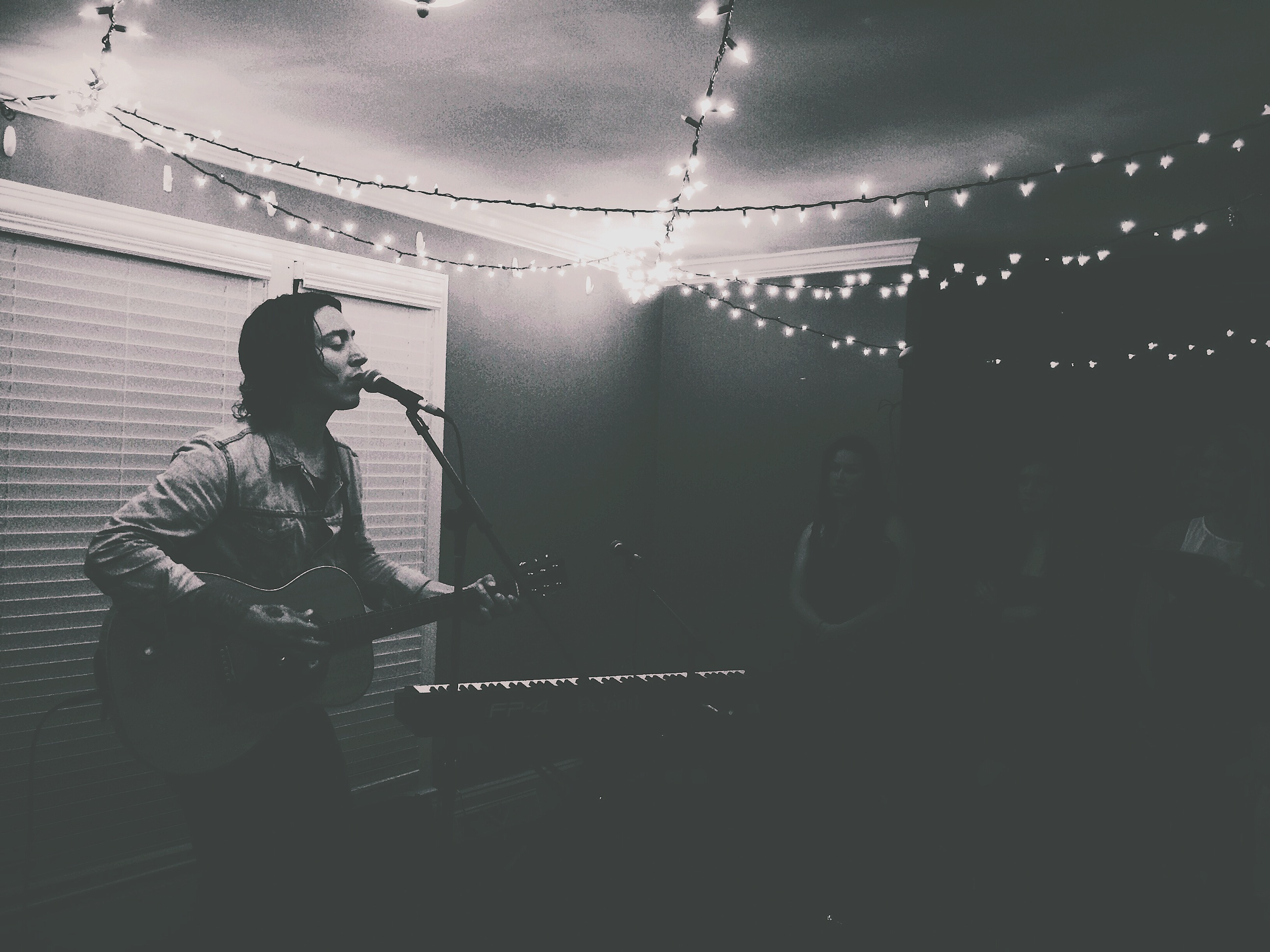 After an assortment of secret shows in Nashville, it was a fitting to end the week of intimate performances at the Cause A Scene HQ with Noah Gundersen. House shows offer artists the flexibility of making decisions that can alter the night in an incredible way making no two shows alike.
The night started off with Erin Rae filling the living room with delicate harmonies and music with a smooth, folksy Americana vibe.
Her soft-spoken demeanor and crisp vocals charmed the entire room. I always love when I attend a show to see the headliner and am delightfully surprised by the opening artist.
Armon Jay came up next, and folks, if you dig the sounds of Passenger and Joshua James, give this guy a listen. He will not disappoint.
He played most of the songs off his new album Everything's Different, Nothing's Changed which released earlier this year. He had an endearing quality of storytelling that came through when he explained his songs. He played a great set, and the fact that Noah Gundersen was not just in the room, but actually standing next to me, made it all the better. Can't get that at the Bridgestone Arena.
The final performance of the night was none other than Noah Gundersen, accompanied by his sister Abby, with Armon Jay on the keys.
The chatter in the house fell silent within the first note of "Poor Man's Son." I love that he opened with this because it captivates and demands attention from the audience. Noah's acapella intro transitioned from a single voice to a crowd of people during the chorus. At that moment I knew we were in for a special treat.
Noah is a one of a kind lyricist – only 24 and able to pinpoint and artfully express every possible human emotion within each of his songs. After playing "Isaiah," his third track on his most recent album Ledges, he jokingly told the crowd "I don't have any songs abut friendship, only sadness".
The best moment of the night occurred halfway through the song "Nashville," when Noah unplugged his guitar, made a b-line for the center of the room, and finished out his set. House shows FTW.
– Rachel Milligan