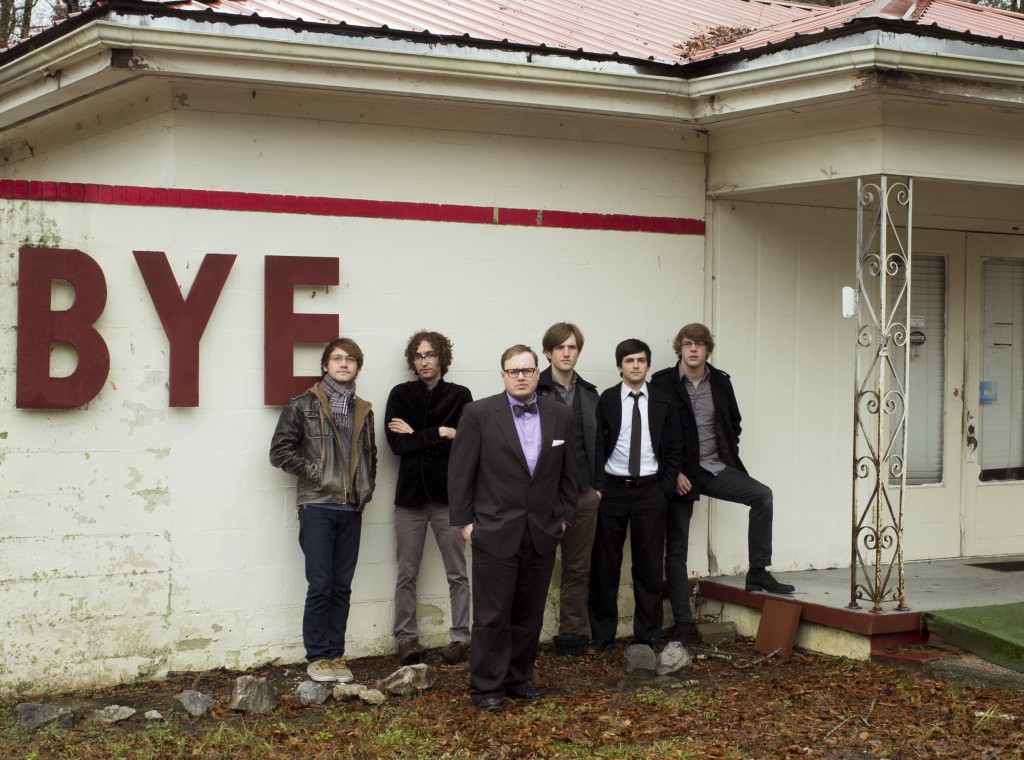 If you are anything like myself or any other red-blooded American music lover, and often find yourself trying not to sweat to death on a hot and sticky summer afternoon in the south, nothing helps beat the heat better than a cold brew and some live music. That was the idea when I ventured down to Nashville's Centennial Park this last weekend to the outdoor concert series, Musicians Corner. I was not expecting however, to be completely blown away by St. Paul and the Broken Bones. I had already heard several tracks from the band, but from the moment front man Paul Janeway and his band took the stage and he let those first notes wail from his southern loins, their presence was instantaneously as large as the sound on their record. Only two songs and multiple hip gyrations in, Janeway's suit was already soaked in sweat and all I could think to myself was "when are these guys coming back?"
Front man Paul Janeway and his aptly dubbed 'Broken Bones' are a six piece band out of Birmingham, AL, that do nothing short of sweet justice to the term "soul." Propelled by a horn section, tightly wound rhythms and their most distinctive instrument, Janeway's voice, St. Paul and the Broken Bones deliver a sound that is as thick as the southern heat. The band has spent the first half of the year traveling across the country, and cutting a four song EP with fellow southerner and musician, Ben Tanner, keyboardist for the Alabama Shakes. You can listen to and purchase the EP, Greeting From St. Paul and the Broken Bones, on their BandCamp page.
Below you can watch their Music City Roots performance of "Broken Bones and Pocket Change," my favorite track on their EP.
– Christian Lerchenfeld
St. Paul and the Broken Bones- 'Broken Bones and Pocket Change' (Live at Music City Roots)