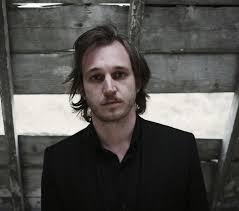 As we draw closer to The Return of Communion show in Nashville this Thursday at Cannery Row, we are proud to spotlight another immensely talented artist on the evening's bill. Willy Mason has been a name on the indie circuit for the better part of a decade, first popping up on the radar at the young age of 19. It was his self-written song "Oxygen," that he played in an appearance on a local radio show in his hometown of Martha's Vineyard, that caught the attention of Sean Foley, a friend of Connor Oberst of the band Bright Eyes. This little bout of luck was all that Mason needed to cause a chain reaction that would eventually lead to the release of his first full-length album, Where the Humans Eat, in 2004, on which "Oxygen" appeared as one of the 13 tracks.
Mason's unique affinity for songwriting was one that he had carefully cultivated from a young age and it yielded a sound wrought with a blend of youthful angst and gentle wisdom that seemed well beyond his years. This is what I like to think Foley heard when "Oxygen" danced over the Massachusetts' radio waves for the first time. It's what I can still hear in his most recent works and what I believe drew him such rapid and devout fan base following the release of his first record. The echoes of the folk music his parent's played in his childhood home and the edgy, revolutionary sounds of bands like Rage Against the Machine and Nirvana that he discovered in his adolescence, are some of the many influences that are evident in Mason's early works and still remain prevalent as he has grown as an artist over the last 10 years.
Since he began his journey at age 19, Willy Mason has continued to write and play songs that have connected with his fans and critics alike. In the near 10 years since, he has arduously crafted a resume that mirrors his level of talent and ability. In 2006 he re-released Where the Humans Eat, which included new bonus tracks and extra videos, and in 2007 released his follow-up effort, If the Ocean Gets Rough, all while touring world wide with the likes of Rosanne Cash, My Morning Jacket, Evan Dando and Beth Orton. While this period of production and travel exposed Mason to a large expanse of new listeners, it ultimately took its toll. By the time 2008 rolled around, Willy had burnt himself out and remained on an indefinite hiatus until this year.
It is the length of his absence that perhaps makes his return so sweet. That, and the fact that he has not lost his edge. The guy can still play kick-ass music. Nothing makes that more evident than his long awaited return effort, Carry On, which recently released earlier this year. He has not lost his step as far as his live performances are concerned either, touring alongside Mumford & Sons, Edward Sharpe and the Magnetic Zeros and Laura Marling. If that isn't evidence of a comeback, I don't know what is. He is also making several appearances on the Communion Club Night Tour, which to the advantage of Nashville music lovers makes its stop here tomorrow night, October 10th. Carry On is available now on iTunes and Spotify and you can check out the official video for the ablums' third track, "Talk Me Down," below.
– Christian Lerchenfeld
Willy Mason- 'Carry On'