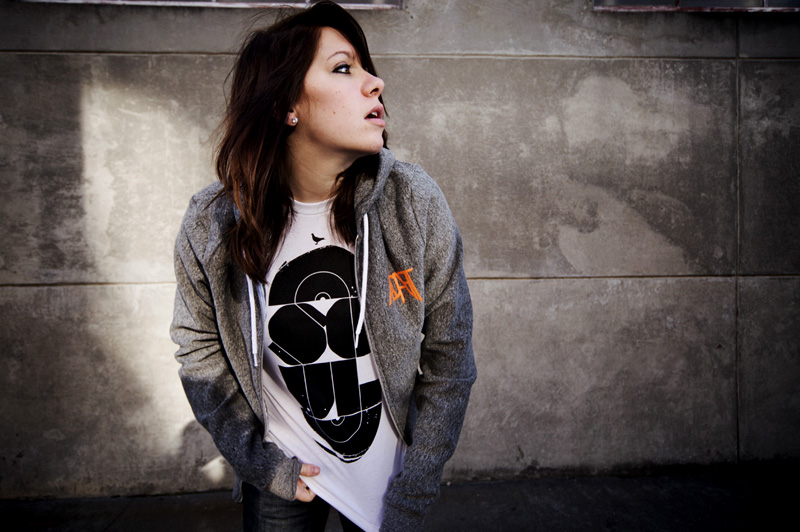 Katherine Flaherty is K.Flay, a moniker formed in her Stanford dorm room to serve intellectual and activist pursuits, namely to counter misogyny and dullness in modern rap.  A half dozen EP's and mixtapes later, K.Flay has become a dominant female emcee and goes full bore with her genre-bending major label debut, What If It Is.
K.Flay delivers witty lyrics with a snappy flow and raspy timbre, her ethos aligned with the conscious hip hop of Talib Kweli and Gift of Gab.  Serving as her own producer, Flaherty curates cutting edge sonics, fusing live drum and instrumental samples with ultra-modern beats and synths.
So What plays more like a rock song; K. Flay's breathy vocal glides on a thick drum and bass groove with churning organ and reggae guitar pops.  Although the lyrics are more mundane than her strongest efforts (see No Duh and Rawks), we can predict the track's success within the ever-expanding alternative genre, especially alongside the dark, ambient pop of The Neighbourhood.  Today, we shine a spotlight on this crossover cut from the new EP (released August 6 via RCA Records).
And good news for Nashville readers, K.Flay performs tomorrow night, August 13 at Exit/In in support of Icona Pop. Tickets are still available here.
– Whitaker Elledge