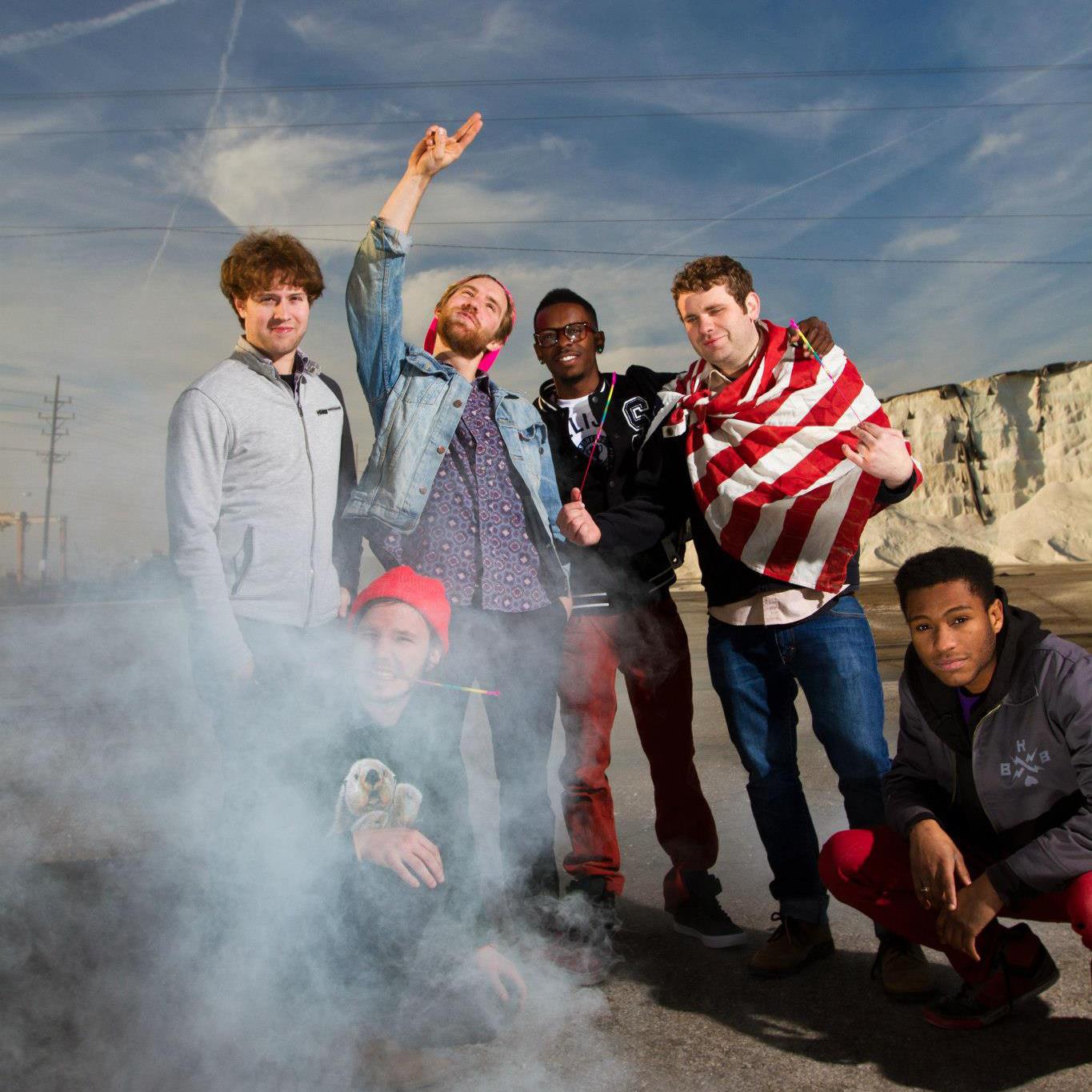 The flight was impossibly early, arriving in Chicago at 7:45 local time. I was greeted with a December arctic blast as I exited the airport and launched into a stacked day of meetings, twenty-ounce coffee in hand. The Blue Line rail delivered me gracefully through the clear morning, its lofted tracks threading through a serene downtown urbanscape. I crunched snow between the offices of various creatives and music industry friends I'd come to know over the last several years. It was important to explore relationships that had only existed in email threads, or at best, a fleeting backstage beer at Lollapalooza.
By the time I wrapped meetings ten hours later, it was dark. The temperature had dropped, and I felt the frost creeping in to my toes. I ducked into Martyrs, a neighborhood club on North Lincoln Avenue. The 400-cap room was warm with exposed brick, a deep stage, and they served coffee at the bar. I was thrilled to stumble across the first band on the bill, Kane Place Record Club.
I've since learned that this quintet met at a weekly record club held at a home on Kane Place in Milwaukee. I imagine the tradition starting during a frigid Wisconsin winter, co-eds gathering around the hearth to share wax while the hellish blizzard raged outside. The Kane Place Record Club spawned an eponymous band that fuses disparate elements of jazz, hip-hop, classical, and R&B into surreal, cinematic journeys.
Kane Place Record Club performs at the jazz joint in Lewis Carroll's fever dream. We're drawn into 10,000 Timpani by the clinking of glasses. A tight snare-hat beat ramps up then dissolves abruptly into time-ticking guitar, counting down as we hear a vortex building out of chilling violin scrapes and discordant piano. The track's exhilarating whirl is in full-tilt when bassist Eris Campbell (the Flea-esque runaway star of the show) and drummer Maurice Lidell lock in.
Enter Jon Scott; whose cool yet crazed vocal casts everything in blue. He's the maniacal conductor of our ride that careens, stutters, and glides through a loungey bridge, the most transcendent passage, before ultimately collapsing into a noisy Motown breakdown and casting us out with a mélange of riffs and plucks. We're thrown to the edge of a sonic cliff, panting, bewildered, and riddled with earworms.
Take a breath, and dare to venture further down the rabbit hole with Kane Place Record Club's self-titled debut. Other highlights include the darker, surfy Sleep, and the epic stomper Sorry for the Mess.
– Whitaker Elledge
See Kane Place Record club perform at South-by-Southwest 2014 in Austin. Wednesday, March 12 @ Cielo Lounge, with more dates TBA.