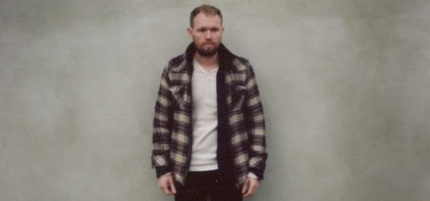 It almost seems unfair to call Matthew and the Atlas' new single Everything That Dies a "daily discovery" as he's been a Cause A Scene favorite since 2009 and played a sold out house show last November, but this track has the self-assurance and rawness of Matthew Hegarty turning over a brand new leaf. As his chorus washes over you it feels like a rebirth even: "You said everyone you know one day will surely die. But everything that dies in some way returns"
On his first two EPs, "To The North" and "Kingdom Of Your Own", there was certainly a warm richness felt throughout Matthew's raw, folk ballads, sounding right at home around a campfire with your best friends. They were albums that could seemingly stoke the fire in your heart to keep you warm through long, brutal winter months.
Everything That Dies is an entirely different animal. The track slowly builds momentum from its ominous opening over the course of four and a half minutes. The most striking feature is the lack of acoustic instruments on a song by an artist known for his folk and Americana sensibilities. This may sound like a stretch to pull off, but Matthew and his backing back pull it off without a hitch.
When Matthew played in our living room late last fall, it was readily apparent that with the sheer amount of heart and force behind his singing that he possessed a sound for much bigger stages. If Everything That Dies and the forthcoming debut LP are any indication, there's a great chance we'll be cashing our chips on that bet very soon.
– Larry Kloess