Archives For Video Spotlight
Since we're left completely speechless from this video, we'll let it speak for itself…
Anyone who has seen the Austin,TX based Penny And Sparrow perform live can attest to the raw emotional power that they possess using nothing more than two harmonious voices and an acoustic guitar or two. The duo comprised of Andy Baxter and Kyle Jahnke spin songs of love fought for, love lost and love redeemed, and on a warm night in March, we all fell a bit more in love with their music.
Penny And Sparrow were no stranger to the Cause A Scene stage, playing one of their very first shows ever outside the state of Texas with CAS in early 2013 and returning to play a Communion show a year or so later. Witnessing this band go from having 50 people show up in a small East Nashville studio to packing out a 350-capacity church, The Anchor, close to downtown was a sight to behold. Joining the duo that evening were Alex Page and Chris Jacobie, who brought layers and textures to Penny And Sparrow's music that we had only heard on their records but had never witnessed live.
This performance of "Rattle", filmed by Stephen Stonestreet and his team, was one of the many highlights of a night that left us all inspired and slack-jawed at the beauty of the music they create together. Get ready for the goosebumps, people, because this is simply gorgeous.
This past Friday night, we were all treated to a heartwarming, spine-tingling performance from the sisters of Joseph at Ausden Inc., one of the most incredible rooms in town for experiencing live acoustic music. Before the show, we were able to capture the girls performing "Tell Me There's A Garden" off their debut album, "Native Dreamer Kin", courtesy of our good friend Joe Gomez, who was generous enough to come film the takeaway video at the last minute.
Seeing Joseph perform a cappella prior to soundcheck what indicative of everything that was to come the rest of the night. Best of luck containing the goosebumps that are sure to appear on your arms once you hear this.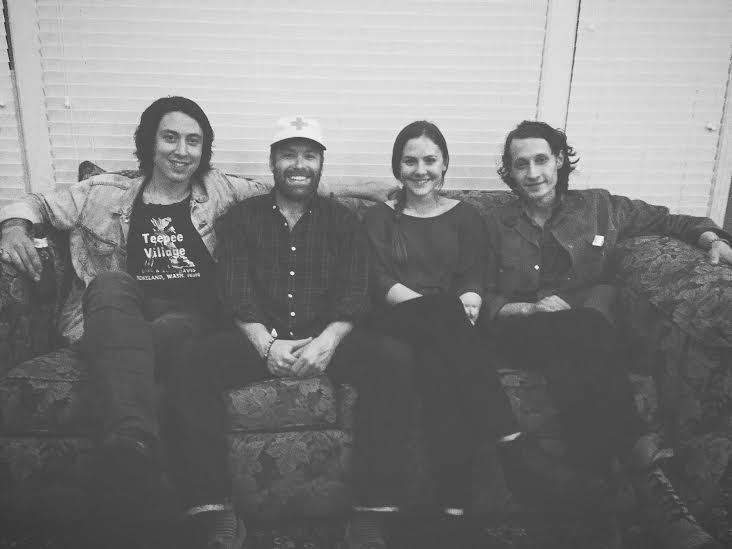 Earlier this spring, Cause A Scene was fortunate to welcome our friend Noah Gundersen back to Nashville for our second house show with him in the past year. The first show in East Nashville was one for the ages with more than 200 people nestled into a cozy backyard with a campfire flickering on a perfect fall night. Our second show with Noah, however, topped the first as it was back at Cause A Scene HQ with Noah's sister, Abby, and Armon Jay accompanying him and bringing even more life to Noah's charming, intimate performance.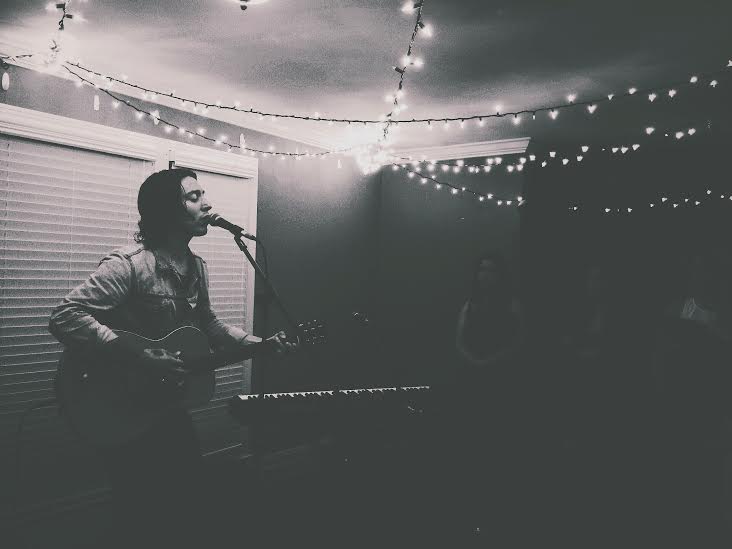 Our insanely talented friends at Back Down South Films, based in Birmingham, Alabama, were kind enough to come to Nashville for the week and chronicle the show. The results are simply mesmerizing, perfectly capturing the beauty of that night. Check out the exclusive videos of "Isaiah", "Ledges" and an unplugged version of "Cigarettes" (in the middle of the packed house no less!) below.
Isaiah
Ledges
Cigarettes
A huge thanks to Noah, Abby, Armon Jay, Erin Rae, the Cause A Scene volunteers, and for the incredible past-capacity crowd for making this night in April one that will stay in our memories for decades to come. An extra special thanks to the guys at Back Down South Films for filming the show and making sure we'll be able to relive that night over and over again online. We look forward to many more of these once-in-a-lifetime type nights in the months and years to come with the Cause A Scene community.
Just this past April, I had the overwhelming pleasure of experiencing folk band Cereus Bright bring down the house as they played their fantastic cover of the Bee Gees disco classic when they opened up a CAS secret show for The Lone Bellow at the Marathon Village complex in Nashville. Cereus Bright has now upped the ante as their official video for "Stayin' Alive" released last week. The band's rendition expertly retains the soulful heart of the song while simultaneously maintaining their own folk identity. The video is masterfully directed, produced and edited by the band's own Evan Ford (lead guitar, mandolin, backup vocals) and is backed by a killer string ensemble, giving the song powerhouse depth that rivals that of a live performance.
Cereus Bright was formed less than three years ago by Ford and lead vocalist and guitarist Tyler Anthony in Knoxville, TN. In that short amount of time, the duo has harnessed a complex and mature sound that feels closer to that of a band that has been playing together for decades. With two EP's under their belt and the additions of bassist Matt Nelson and drummer Luke Bowers, Cereus Bright looks to kick off a 20-stop U.S. tour in St. Louis, MO on the 14th of this month. Download their debut EP, Goldmine, for free on their website and get their latest EP, Happier Than Me, on iTunes.
– Christian Lerchenfeld