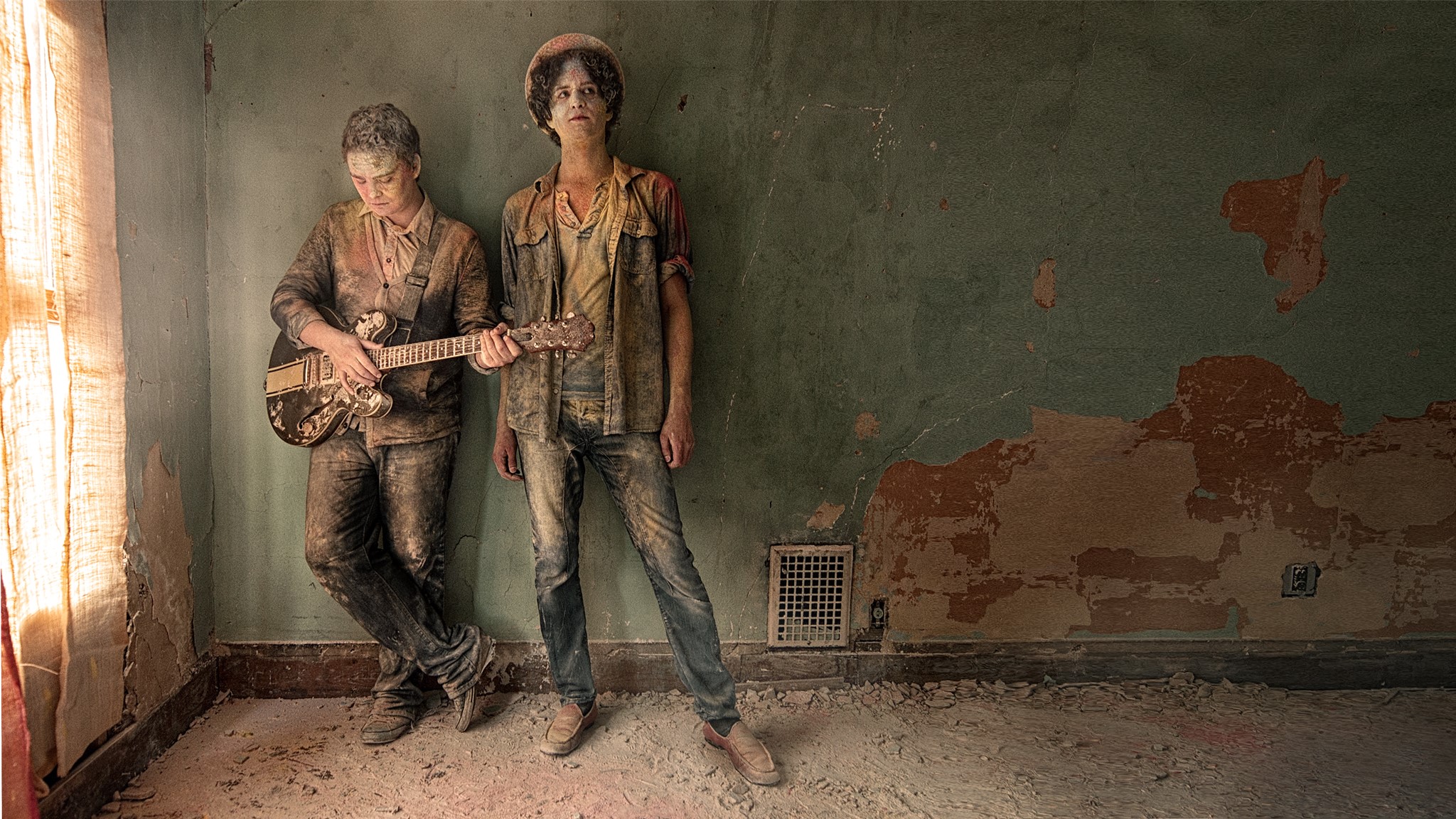 Safe In Blue
, Nashville based alt-indie band, is made up of South African native Vian Zaayman and Canadian musician Phillip Englehart.  Having been compared to greats like Coldplay and Death Cab, Safe In Blue's sound is mostly based around simply arranged melodies and intensely poetic lyrics.  Drawing inspiration from extensive travels across Europe and Africa, Zaayman shares that "the quiet Mediterranean evenings sitting in abandoned restaurants drinking wine and listening to the air can't be ignored when it comes to our inspiration."  Living simply in the forests of Africa can't be discounted from all that influenced the writing, too.
Safe In Blue formed last November after having shared stories of travel and musical interest.  Many of the songs on their debut album This Heart Will Bring were written in collaboration shortly after meeting.  During Safe In Blue's earliest days, the group was made up only of Zaayman and Englehart.  Most recently, close friends and talented instrumentalists Paul Fenner (drums), Chris Bates (bass), and Kevin Carroll (guitar/aux) joined Vian and Phillip in flushing out a live set of the album, and in doing so, "adding a whole new level [to the tracks] with their musicality."
Having personally listened to every song on their debut This Heart Will Bring, I'm really excited to have been given the opportunity to share their work with all you Cause A Scene readers.  Songs like "Starlit Summer's Eve" would make bands like The Head and The Heart proud to share a genre with acts as talented as Safe In Blue. This Heart Will Bring is an album you are all going to want to check out.  You're also going to want to keep an eye on Safe In Blue.  I'm expecting some big things from them soon, including their upcoming Christmas EP.
– Bailey Basham
Safe In Blue- 'Song I Believe In'